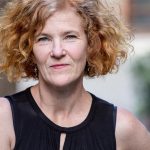 Annikki Wahlöö /Cultural Program is a Stockholm-based performer, scriptwriter and member of circle 7 NSU since 2016.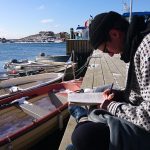 Christina Kristensen / Cultural Program & Children's Circle is an educated philosopher, philologist and teacher based in Stockholm.
Eduardo Abrantes / Chair is a Copenhagen-based sound artist and artist researcher. He has been part of NSU since 2010, in the role of active participant and recently, anthology co-editor.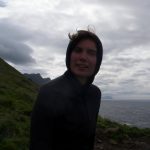 Moa Sjostedt / Cultural Program is a visual artist and teacher living and working in Stockholm.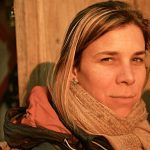 Nathalie Fari / Communication is a German-Brazilian performance artist and teacher working in the field of artistic research by exploring the relationship between the body and space. Since 2016 she is member of the NSU Study circle 7.  
> If you have questions to the team, please write an e-mail to: arrkom@ nsuweb.org